Sold Out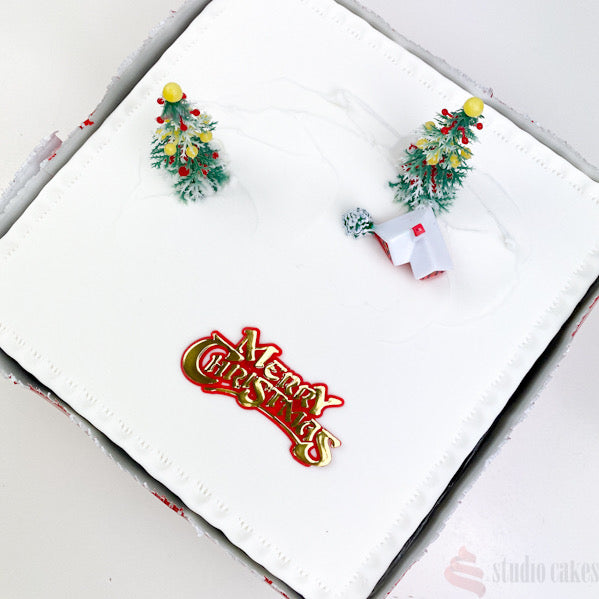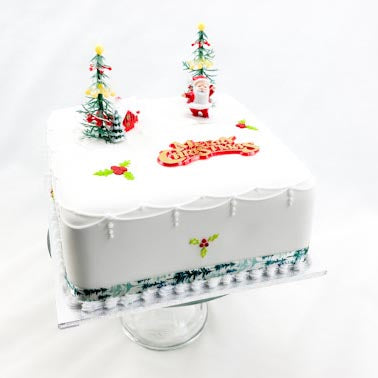 Christmas Cakes
Taste Great, Look Great
Our cakes look beautiful AND taste amazing. We have a team of experienced bakers and cake decorators. Across the board, we have the skills to ensure your cake is a true celebration, from first sight to first mouthful.

Our custom cakes are baked from scratch using recipes handed down over the 45 years our business has operated. We use only the best quality ingredients, locally sourced where possible and made with loving care. When you order a christmas cake from us, you know you'll be sharing a delicious and beautiful centrepiece with your loved ones. 
We also offer a variety of sizes in our christmas cakes, and now are happy to provide beautifully boxed novelty cupcakes that make the perfect corporate gift or secret santa gift! If you need delivery, you can enquire with us.
If you are hoping to purchase a beautiful and delicious special occasion cake, be it a traditional fruit cake or decadent mud cake, you won't get better than Studio Cakes at the Cake & Icing Centre.